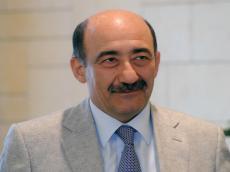 By Azernews
By Amina Nazarli
Tourism, a value contributor to economic growth and jobs, is also often the first step on the path to foreign investment and trade with other economies, and as such, the country must ensure that visiting Azerbaijan is a wholly positive experience.
There is a general agreement that tourism expands more when there are better transportation systems. Transportation has been an integral part of the tourism industry, since it links tourists with various tourist attractions.
Today, there are over one billion international tourist arrivals worldwide per year, forecast to rise to 1.5 billion per year by 2020. 
In recent years tourism of the Land of Fire also shows significant growth. Statistics of tourists coming to Azerbaijan has increased by 21 percent, according to Culture and Tourism Minister Abulfas Garayev.
The minister assured the development of tourism is impossible without modern means of transport.
Indeed, transport is an essential component of tourism by definition, providing connections between regions, domestically and internationally, and connecting attractions, accommodation and commercial services at destinations.
Garayev said that the number of people arriving in Azerbaijan by buses and cars has also increased recently.
Azerbaijan, a tangle of amazing contradictions and contrasts, also plans to develop rail tourism, a favorite mode of many tourists worldwide. After the launch of the Baku-Tbilisi-Kars railway in late October, the country can develop the rail tourism on the Silk Road tourist route.
Talking about this, the minister said that the issue is also on the agenda of the relevant agencies.
Garayev also believes that the development of tourism is directly related to air transport, which has recently developed not only in the capital, but also in other cities of the country.
Currently, Azerbaijan enjoys six airports including one in the capital and five in the regions including Ganja, Nakhchivan, Gabala, Lankaran and Zagatala.  
The minister also made recommendations aimed at promotion of the country's culture.

"Azerbaijan Airways (AZAL) offers different publications to passengers. I advocate that in small editions poetry of Azerbaijani poets, our fairy tales and children's books are also offered," he said, adding that people arriving in the country should receive information about Azerbaijan not only from TV, but also through publications.
"This can be a new look at culture. Visitors to Azerbaijan come not only for food, business and spending money. First of all, they visit the country to get acquainted with the Azerbaijani culture, way of life, thinking. Therefore, I believe that tourism companies should take as a basis the propaganda of the rich culture of Azerbaijan," he said.