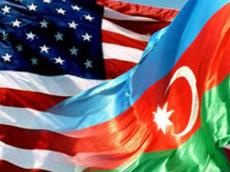 By  Trend
Baku will host Azerbaijan-US business forum on October 16, said the message on the website of Azerbaijan Export and Investment Promotion Foundation (AZPROMO).
The event will be held as part of the visit of the US business delegation to Azerbaijan.
As many as 17 companies from the US specialized in construction, ICT, finance, agricultural technologies, payment and security systems, car rental, logistics, dairy products, and other sectors of industry plan to attend the event to be held in Baku Business Center with the support of Azerbaijan's Ministry of Economy and organization of AZPROMO.