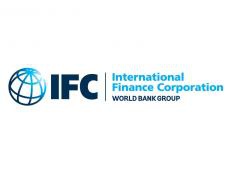 By Azernews
By Sara Israfilbayova
Azerbaijan needs to create single standards for mortgaged property evaluation.
The standards currently used in Azerbaijan are based on old international analogues, adopted back in 2003, Hamid Mammadjanov, a consultant with International Finance Corporation (IFC), told Trend.
"International standards have changed many times, and the latest amendments were made in 2017," Mammadjanov said. "Therefore, we offer Azerbaijan a project on creating new evaluation standards."
He added that creation of single standards understood by all market participants will enable to avoid disagreements as well as minimize risks for market participants.
Banks sell through actions properties confiscated for non-payment. It happens only after the court has decided in their favor that the bank may issue a confiscation for the auction.
Earlier, expert Samir Aliyev noted that auction centers receive a certain percentage of the sale of real estate.
 "Ideally, real estate offered for auction should be sold at a high price. There is also a clash between the interests of the bank and the client. The bank is interested in the soonest sale of real estate and getting money, while the client wants to sell, for example, an apartment more expensive, so that after paying the bank, he has money left in his hands. After the sale of the apartment, the money already paid by the client to the bank is deducted from the proceeds. Also the costs of legal proceedings, interest to auction centers are deducted from the client's money," the expert said.
IFC, a member of the World Bank Group, is the largest global development institution focused exclusively on the private sector in developing countries.
Established in 1944, the WBG is one of the world's largest sources of funding and knowledge for development solutions. 
Azerbaijan became a member of IFC in 1995. As of December 31, 2016, IFC has invested $473 million, of which $73 million was mobilized from other lenders, financing 56 long-term projects across a range of sectors, including financial services, infrastructure, and manufacturing sectors.
In addition, IFC has supported around $80 million in trade through its trade finance program and provided $250 million for Baku-Tbilisi-Ceyhan pipeline (BTC). IFC has also implemented a range of advisory projects aimed at encouraging private sector growth.