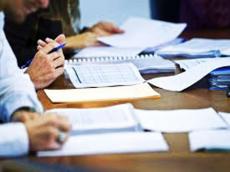 By Azernews
By Sara Israfilbayova
The Cooperation of Azerbaijan and Arab Countries Public Association is ready to support the development of activities of companies with Arab capital.
Azerbaijan is frequently visited by business tourists from the Arab world, and they come to Baku and decide to register here the representative offices of their companies, Association's Chairman Elshan Rahimov told in an interview with Trend.
"Representatives of these companies sometimes have problems while operating in Azerbaijan. Difficulties can be connected both with local legislation, and with the search for partners or other issues," said Rahimov. "We, for our part, are trying to help these companies solve the emerging problems."
The Association is not a commercial organization, therefore, it cannot provide paid services, said the Chairman adding that in such cases, the Association advises trusted consulting firms to companies.
Further, he stressed that Azerbaijan can become a hub for attracting Arab investments to neighboring countries, for example, Georgia and Russia, adding that today the priorities are to expand the presence in Azerbaijan and establish contacts with companies from Arab countries.
"In particular, we plan to sign a memorandum of cooperation with the Caspian European Club," Rahimov mentioned.
Rahimov went on to say that at present the parties are negotiating and clarifying the parameters of the agreement, adding that the memorandum envisages, first of all, the exchange of experience between the two organizations.
"Caspian European Club is a large organization with more than 5,000 members, they have a lot of experience not only in carrying out events, but also in attracting new companies to their ranks, establishing productive ties between various companies that are members of the organization, and so on, Rahimov concluded.
The Cooperation of Azerbaijan and Arab Countries Public Association has been operating since 2017.
The goal of creating an organization is to strengthen economic partnership between Azerbaijan and Arab countries by encouraging mutual trade and investments, developing friendly relations between states.
The main sphere of cooperation between Azerbaijan and the Arab countries is tourism.
Starting from February 1, 2016 in all international airports of Azerbaijan, a simplified visa processing system was introduced, which caused a growth of the tourist flow mainly from Qatar, Oman, Saudi Arabia, Bahrain, Kuwait and other countries.
Arab tourists hold the first position among tourists visiting Azerbaijan, followed by travelers from Russia, according to the official statistics from January to July 2017.
Earlier, the Ministry of Culture and Tourism of Azerbaijan reported that compared to the first half of 2016, the flow of arrivals from Arab countries, including from Oman grew 16-fold, Kuwait 8-fold, Saudi Arabia 6-fold, Qatar 5-fold, Morocco5-fold, UAE 4.4-fold, Jordan 2.2-fold, Iraq 1.5-fold.
Moreover, direct flights from Kuwait, Qatar and Dubai are carried out to Baku and opening of new flights is also expected in 2018.
The trade turnover with Arab countries amounted to about $280 million in January-August 2017, including $240 million accounted for the export to Arab countries, according to Azerbaijan's State Customs Committee.