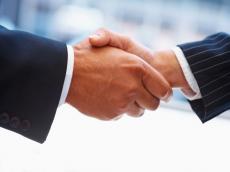 By Azernews
By Amina Nazarli
Azerbaijan and Russia, bound together by centuries-old relations, will discuss investment, innovation and tourism issues this September.
These topics will become the main issues of the 8th Azerbaijan-Russia Interregional Forum, which will be held in Stavropol on September 28, according to Assistant Minister of Economic Development of Russia Elena Lashkina.
Along with the plenary session with participation of representatives of the Economic Development Ministry of Russia, Economy Ministry of Azerbaijan, Foreign Ministries of the two countries, as well as other high-level guests of the forum, five round tables will be held.
Lashkina said that themes of these round tables will be "Russian-Azerbaijani cooperation in the field of industry", "Tourism development as an important factor in attracting investments," "Innovation in health: the main directions for expanding cooperation," "Strengthening bilateral cooperation in the humanitarian sphere," and "Development of bilateral cooperation in the agro-industrial complex,".
A number of agreements between Stavropol Krai of the Russian Federation and Azerbaijan are planned to be signed in the spheres of humanitarian, cultural and economic sectors.
"The list of other agreements expected to be inked at the forum is being formed," the assistant to the minister added.
As for the forum participants their final list has not yet been approved, but companies such as TransAero Tours Center, Gazprombank, Lukoil, Geotec, Pax and Astellas have been invited to the Forum.
The 7th Russian-Azerbaijani interregional forum was held in Baku in November 2016, which is ended by signing of 12 documents.
Russia is one of the main trade and economic partners of Azerbaijan. During the years of cooperation, both countries signed more than 170 different documents, more than 50 of which affected the economic sphere. Interregional contacts are also successfully developing. About 40 Russian regions have already signed bilateral agreements with their Azerbaijani partners on trade, economic, scientific, technical and cultural cooperation.
To date, Azerbaijan has invested $1 billion in the Russian economy, and Russia $3 billion in the economy of Azerbaijan.
The trade with Russia in January-July 2017 amounted to $1.1 billion, $329 million of which was exported to this country, according to the State Customs Committee of Azerbaijan.