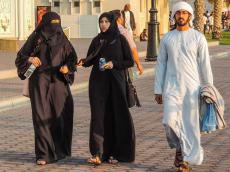 By Azernews
By Amina Nazarli
Arab tourists hold the first position among tourists visiting Azerbaijan, followed by travelers from Russia, according to the official statistics from January to July 2017.
A total of 1,513,000 overseas visitors visited Azerbaijan, also known as the Land of Fire, in the seven months of 2017. The figure shows a 24-percent rise compared to 2016.
Vugar Shikhammadov, the spokesperson for the Culture and Tourism Ministry, said that the largest number of tourists - 330,000 people- visited the country in July.
Arab tourists account for the largest part of foreign tourists visiting Azerbaijan, followed by Russian neighbors, he added.
Today tourism is developing with high speed in Azerbaijan, with a contribution of 4.5 percent to the national GDP and the number of tourists heading to Azerbaijan is growing from year to year.
The country aspires to enhance its tourism share from Arab states with brand new experiences: shopping festival, rail tourism and etc.
Tourism Association Chairman Nahid Bagirov expects more tourists from overseas in the coming years.
Bagirov said that direct flights from Baku to Jeddah in Saudi Arabia and from Bangkok to Baku, which will soon be opened, will also increase the number of tourists visiting Azerbaijan from these countries:
Today, direct flights from Kuwait, Qatar and Dubai are carried out to Baku, the capital city of Azerbaijan. Opening of new flights is also expected in 2018, according to Bagirov.
Experts say that every tourist chooses own way for rest. Arab tourists, for example, prefer to relax in a good hotel, take a walk in the city, do shopping and go to restaurants. As for Russian and European tourists, they are more interested in sightseeing tourism, cultural cognitive and culinary tourism.
For the past 10 years, the number of tourists visiting Azerbaijan increased by five times. In 2016, the number of tourists visiting the Land of Fire amounted to 2,242 million people and this is 11.7 percent more than in 2015.