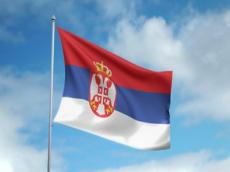 By  Trend
Serbia is exploring innovations used by Azerbaijan in the customs sphere, particularly the GPS (Global Positioning System) tracking system, said Gordana Vidanovic, head of the department of International Customs' Cooperation and EU Integration at the Customs Administration of Serbian Ministry of Finance.
She made the remarks at a meeting with the head of Azerbaijan's State Customs Committee Aydin Aliyev in Baku.
Aliyev noted that, although the political ties between the two countries are presently at a very high level, there is a need for the development of trade relations.
Both countries support each other within the international organizations, he said, adding that Azerbaijan supports the territorial integrity of Serbia, which is a vivid example of the level the political relations are at.
Aliyev reminded that in April, at the Conference of the Heads of Customs Services of the European Region, organized by the World Customs Organization (WCO), Azerbaijan reiterated its position not to recognize Kosovo's independence.
In turn, Vidanovic expressed hope that, Azerbaijan would support Serbia in the Kosovo issue at the next WCO meeting.