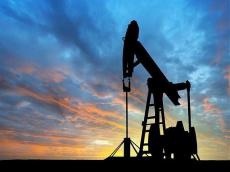 By Azernews
By Sara Israfilbayova
Crude prices slightly changed on August 10, continuing to win back data on the decline in oil reserves in the U.S.
Brent crude is down 0.1 percent, at $52.66, after earlier trading as high as $52.80, U.S. West Texas Intermediate (WTI) crude is at $49.52, after rising to $49.69 earlier. The contract gained 0.8 percent in the previous session, Reuters reported.
The Energy Information Administration (EIA) of the U.S. Department of Energy published data on weekly oil reserves in the U.S. on August 9. Commercial oil reserves (excluding the strategic reserve) for the week ended on August 4 fell by 6.5 million barrels, or 1.3percent-to 475.4 million barrels.
"We have settled into a range. The U.S. dollar is slightly stronger, which may be creating a bit of negativity, but broadly I think the market is trading sideways at the moment," said Ric Spooner, chief market analyst at CMC Markets in Sydney.

At the same time, rise of oil prices is held back by statistics on weekly stocks of gasoline in the U.S. Gasoline stocks increased by 3.4 million barrels, or by 1.5 percent-to 231.1 million barrels. Analysts had expected a decline of 1.479 million barrels.
Oil prices, to some extent, also affected by the results of an extraordinary technical meeting of OPEC+, during which the least disciplined parties to the agreement - Iraq, Kazakhstan, Malaysia and the United Arab Emirates (UAE) promised to cut production in the near future in accordance with their obligations.
Earlier, Saudi Arabia announced plans to reduce oil exports by 520,000 barrels per day in September.
The next meeting of the OPEC+ Technical Committee will be held on August 21 in Vienna.
OPEC made a deal to slash the output by 1.2 million barrels per day in December 2016.
With non-OPEC participants, the oil production cut will see 1.8 million bpd, equal to 2 percent of global production. This is the organization's second production cut in the last two years, and its second intervention in the global oil market since mid-2014 when oil prices began to fall.
The deal participants agreed to extend the production adjustments for nine months, on May 25, 2017.