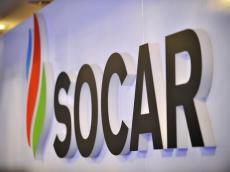 By Azernews
By Sara Israfilbayova
The Azerbaijani state oil company SOCAR will produce additional 3,650 tons of oil and 365,000 cubic meters of gas annually following the commissioning of a new well that is being drilled at the offshore field "Oil Rocks."
The design depth of the well is 1,770 meters, the daily debit is expected at the level of 10 tons of oil and 1,000 cubic meters of gas, SOCAR reported on August 7.
SOCAR produced 3.71 million tons of oil from offshore and onshore fields of the country in January-June 2017 against 3.78 million tons produced in the same period of 2016.
The forecast for oil production in the country in 2017 stands at 39.797 million, while the figure is 3.7 percent lower than the index of 2016.
Average daily oil production will amount to 800,000-807,000 barrels in 2017 (in line with Vienna accord), while the daily output for 2016 stands at 842,000 barrels.
SOCAR includes such production associations as Azneft (the enterprises producing oil and gas onshore and offshore), Azerikimya (the chemical enterprises) and Azerigas (distributor of gas produced in the country), as well as oil and gas processing plants, service companies, and the facilities involved in geophysical and drilling operations.
The company is 100 percent owned by the government of Azerbaijan. SOCAR participates in joint ventures (including ventures in Georgia and Turkey), consortia, and operating companies established with SOCAR's participation.