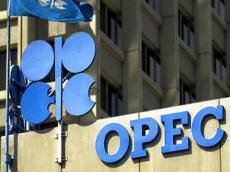 By  Trend
Azerbaijan has provided the Joint Technical Committee of the OPEC Monitoring Committee with the data on the daily oil production in July, as a part of the Vienna agreement on oil production reductions, the Azerbaijani Energy Ministry told Trend.
According to the Ministry, daily oil production in Azerbaijan amounted to 796,700 barrels in July, of which 745,100 barrels accounted for crude oil and 51,600 barrels for condensate.
611,300 barrels of crude oil, 51,600 barrels of condensate and 15,700 barrels of oil products were exported on the daily basis.
Azerbaijan completely fulfilled its obligations by reducing its oil production by 35,000 barrels per day.
"Azerbaijan has produced 793,900 barrels of oil per day in January, 776,400 barrels in February, 733,300 barrels in March, 781,100 barrels in April, 785,300 barrels in May, 793,700 barrels in June of the current year," the Energy Ministry said.
The Joint Technical Commission was established on January 22 under the authority of the Monitoring Committee, set up to oversee the countries' fulfillment of their obligations in reduction of oil production.
Eleven non-OPEC oil producers (including Azerbaijan) agreed to reduce the aggregate output by 558,000 barrels per day at the meeting held in Vienna in December of 2016.