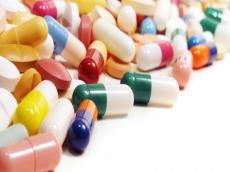 By Azernews
By Sara Israfilbayova
Prices for the imported pharmaceutical products decreased by 20 percent in Azerbaijan in January-June of 2017.
Azerbaijan's Customs Committee reported that in the first half of the year the average price of the imported pharmaceutical products was $16.460 per ton, whereas in the same period of the last year this figure was equal to $20,640.
About 5.28 tons of pharmaceutical products worth $86.87 million were imported to Azerbaijan during the first 6 months of the year.
In 2016, the volume of supplies was equal to 498.74 tons worth $92.87 million. Thus, in quantitative terms imports of pharmaceutical products increased by 17.33 percent, while in value terms it decreased by 6.46 percent.
Pharmaceutical goods accounted for 2.55 percent of all exports to the country.
All medicines imported to Azerbaijan are examined before reaching pharmacies and hospitals. The country bans the import of medicines into the country without a license, permission, or other relevant documents.
In late 2015, the government announced that Azerbaijan will create its own enterprises that will manufacture medicines to cease dependence on imports.
To this end, the Pirallahi Industrial Park is established by the order of President Ilham Aliyev "On Establishment of Pirallahi Industrial Park" dated September 14, 2016.
Currently, 3 pharmaceutical plants are being constructed in the Pirallahi Industrial Park.
The first plant is a joint venture with a group of companies R-Pharm (Russian Federation), Vita-A LLC (Azerbaijan) and Azerbaijan Investment Company (AIC). The foundation of the Hayat Farm was laid in November 2016.
The joint pharmaceutical plant between Iranian company Tamin Pharmaceutical Investment Company (TPIC) and Azerbaijan's Azersun Holding, Caspian Pharmed became the second resident of the plant. The foundation of the plant was held in January 2017.
The Azerbaijani company Diamed Co, founded in April 2017, is the third resident of Azerbaijan's Pirallahi Industrial Park.