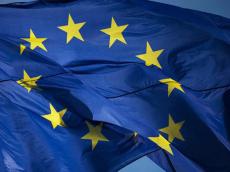 By Azernews
By Sara Israfilbayova
The European Union (EU), the major trading partner of Azerbaijan, will issue €13.5 million for the development of agrobusiness in country's Lankaran region
The assistance program will focus on enhancing the competitiveness and value-added of the fruit and vegetable sector of the region in a sustainable manner, the EU Baku office reported on August 3.
The EU will work jointly with the Azerbaijani government to create a system of regional and strategic planning, the formation of a modern network of centers for economic and intercommunal cooperation, and to enhance the business environment and investment climate in the fruit and vegetable growing sector of the Lankaran region.
The program will help to eliminate the challenges that prevented the Lankaran region from being competitive at the national and international levels.
The measures will contribute to a more market-oriented production of fruit and vegetables which will pave the way for an improved business environment in the sector, to the benefit of the citizens of the region of Lankaran.
"This new assistance package in the area of rural and regional development confirms the EU's and Azerbaijan's willingness to advance cooperation in a number of areas essential for Azerbaijan's economic diversification agenda," the report reads.
The funding comes through the European Neighbourhood Instrument (ENI), the main financial and cooperation instrument through which the funding is given to the European Neighbourhood Policy (ENP) countries, including Azerbaijan.
Lankaran, which is one of the oldest settlements in Azerbaijan, is a city on the coast of the Caspain Sea, near the southern border with Iran. The region is located at a strategic position on various transport corridors that are developed between North and South, East and West.
In May, the EU Azerbaijani Office and the Lankaran City Executive Power organized the "European Days" here. More than 15 EU member states were represented alongside the Delegation of the European Union in Lankaran.
Azerbaijan is a strategic partner of the EU in the field of energy and currently playing an enabling role in bringing Caspian gas resources to the EU market through the Southern Gas Corridor.
The EU with a total population of more than 500 million people is Azerbaijan's biggest economic partner accounting for the country's 38 percent of foreign trade share.
Currently, the bilateral relations between the EU and Azerbaijan are regulated on the basis of an agreement on partnership and cooperation that was signed in 1996 and entered into force in 1999.
The new strategic partnership agreement should replace the 1996 partnership and cooperation agreement and should better take account of the shared objectives and challenges the EU and Azerbaijan face today.