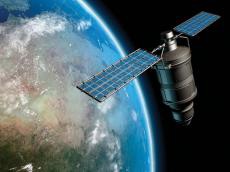 By  Trend
Airbus DC GEO Hungary, a Hungarian IT consulting firm, is shutting down its branch in Azerbaijan, the Vergiler (Taxes) newspaper of Azerbaijan's Taxes Ministry reported on August 2.
The firm's representative office was officially opened in Azerbaijan on March 16, 2016.
Creditors of the company can present their claims to: 90A, Nizami Street, Sabail district, Baku, Azerbaijan.
Earlier, Azercosmos OJSC, Azerbaijan's satellite operator, told Trend that the Hungarian company's experts were sent to Azerbaijan to build a ground-based antenna system for the low-altitude satellite AzerSky and to train the Azercosmos employees.