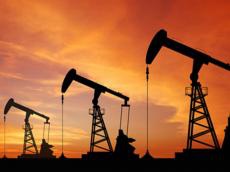 By Azernews
By Sara Israfilbayova
Oil prices are down more than 2 percent on July 7 after data showed U.S. production rose last week just as OPEC exports hit a 2017 high, casting doubt on oil nation's efforts to curb oversupply.
Global benchmark Brent futures are down $1.07, or 2.2 percent, at $47.04 a barrel, U.S. West Texas Intermediate (WTI) crude futures traded at $44.40 a barrel, down $1.12 or 2.5 percent, Reuters reported.
The price of OPEC's basket of 13 crudes stood at $46.52 per barrel on July 6, as compared to $47.04 per barrel on July 5.
The U.S. government data showed that country's  oil production rose one percent to 9.34 million barrels per day (bpd), correcting a drop in the previous week that was down to one-off maintenance and hurricane shutdowns.
"We're seeing some head scratching today. Following a sharp rally, which was mostly driven by short-covering, the failure of Brent to break back above $50 earlier in the week has once again given sellers appetite for sending it lower," said Ole Hansen, head of commodity strategy at Saxo Bank.
The rise in U.S. output coincides with exports from the Organization of the Petroleum Exporting Countries climbing for a second consecutive month in June to the highest this year.
OPEC and other major oil producers such as Russia, Azerbaijan, Bahrain, Brunei, Equatorial Guinea, Kazakhstan, Malaysia, Mexico, Oman, Sudan, and South Sudan reached an agreement in December 2016 to remove 1.8 million barrels a day from the market. 

OPEC has decided to extend its production cuts till March 2018, as the oil cartel and its allies step up their attempt to end a three-year supply glut that has savaged crude prices and the global energy industry.
Meanwhile, Russian President Vladimir Putin, whose country is cooperating with OPEC in a deal to stem oil production, voiced the country's readiness to continue cooperating with other oil producers to reduce price volatility.

Russia is ready to consider proposals from partners at the meeting of a monitoring committee on the oil production cut, which will be held in St. Petersburg on July 24, and change the parameters of the deal, if necessary, RIA Novosti reported citing Russia's Energy Ministry.
"Any proposals for further or additional actions from the point of view of expediency and necessity can be considered at the meeting. Russia is ready to consider proposals from partners, including those relating to the modification of certain parameters of the transaction, if this becomes necessary," said the representative of the Ministry.