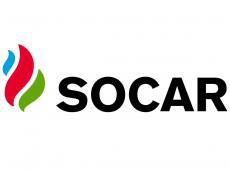 By Azernews
By Sara Israfilbayova
Azerbaijan's state oil company SOCAR will receive a state subsidy of 250 million manats ($146.9 million) in 2017 under the amendments made to the state budget by the Milli Majlis [Parliament] on June 30.
The state subsidy is paid as compensation for losses incurred from the sale of natural gas and heating oil at a below-cost pricing in order to meet local demand in the country, according to a report on the company's financial activity.
SOCAR produced 3.1 million tons of oil from Azerbaijan's offshore and onshore fields in January-May 2017, as compared to 3.16 million tons in the same period of 2016.
The company produced 7.52 million tons of oil from Azerbaijan's offshore and onshore fields in 2016, as compared to 8.16 million tons in 2015. In total, oil production stood at 41.03 million tons in Azerbaijan in 2016, as compared to 41.58 million tons in 2015.
SOCAR includes such production associations as Azneft (the enterprises producing oil and gas onshore and offshore), Azerikimya (the chemical enterprises) and Azerigas (distributor of gas produced in the country), as well as oil and gas processing plants, service companies, and the facilities involved in geophysical and drilling operations.
Currently, SOCAR is the only producer of petroleum products in the country, and operates more than 370 petrol stations in Switzerland, Georgia, Romania and Ukraine. 
SOCAR is 100 percent owned by the government of Azerbaijan. SOCAR participates in joint ventures (including ventures in Georgia and Turkey), consortia, and operating companies established with SOCAR's participation.
Revenues in the revised state budget are forecast at 16.8 billion manats ($9.9 million), which is 511 million manats ($300.2 million) or 3.1 percent more than the initially approved forecast. Expenditures are expected to stand at 17.9 billion manats ($10.5 billiob), 1.04 billion manats ($611 million) or 6.2 percent more than the initial forecast.
Deficit of the state budget is forecast to stand at 1.2 billion manats ($705 million) [an increase by 530 million manats ($311.4 million)], which is 1.8 percent of expected GDP of Azerbaijan in 2017.