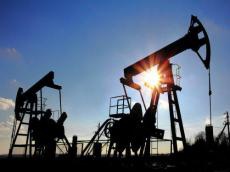 By Azernews
By Sara Israfilbayova
Oil prices fell on June 19, as investors continue to respond to data on expansion in U.S. drilling activity that contributes to high global supplies despite the OPEC initiative to cut production.
Brent crude futures are down 0.32 percent and amounts to $47.22 per barrel, U.S. West Texas Intermediate (WTI) crude futures are down 0.38 percent and stand at level $44.80 per barrel, Reuters reported.
Prices for both benchmarks are down by around 14 percent since late May.
Traders said the main factor driving prices lower was a steady rise in U.S. production undermining the OPEC-led effort.
"That's 22 weeks in a row that oil rigs have been added, a record run," said Greg McKenna, chief market strategist at futures brokerage AxiTrader.
Oil-directed rigs contributed 6 units and now total 747, up 431 units since May 27, 2016, and their highest point since April 10, 2015. Rigs drilling for gas edged up 1 unit to 186, an increase of 105 units since last August 26, according to Baker Hughes Inc. data.
The U.S. bank said that if the rig count stayed at current levels, U.S. oil production would increase by 770,000 barrels per day between the fourth quarter of last year and the same quarter this year in the shale oil fields of the Permian, Eagle Ford, Bakken and Niobrara.
On November 30, 2016 OPEC members agreed to remove 1.2m barrels a day from global oil production.
Non-OPEC countries such as Russia, Azerbaijan, Bahrain, Brunei, Equatorial Guinea, Kazakhstan, Malaysia, Mexico, Oman, Sudan, and South Sudan decided to cut output by 600,000 barrels per day, beginning from January 1, 2017.
OPEC and non-members decided to extend cuts in oil output on May 25, by nine months to March 2018.