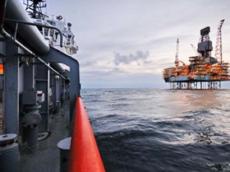 By Azernews
By Kamila Aliyeva
Azerbaijan's state oil company SOCAR will additionally produce about 7,300 tons of oil per year through drilling of four new wells at the Darwin Bank offshore field.
SOCAR announced that it completed reconstruction of platform #720 at the field. Each of the four wells is expected to give five tons of oil per day.
Darwin Bank is an Azerbaijani bank oil field in the Caspian Sea, 45 - 50 kilometres north-east of Baku and 6 kilometres west of Pirallahi Island. Industrially significant oil and natural gas resources were discovered here in the 1950s. The field holds 3 million tons of oil and 0.5 billion cubic meters of gas.
Azerbaijan's state energy company SOCAR, which is keen on expanding operations in the retail oil products market abroad, is involved in exploring oil and gas fields, producing, processing, and transporting oil, gas, and gas condensate, marketing petroleum and petrochemical products in the domestic and international markets, and supplying natural gas to industry and the public in Azerbaijan.
SOCAR participates in joint ventures (including ventures in Georgia and Turkey), consortia, and operating companies established with SOCAR's participation.
The company produced 2.46 million tons of oil at Azerbaijan's offshore and onshore fields in January-April 2017, as compared to 2.52 million tons in the same period of 2016.
SOCAR produced 7.52 million tons of oil from Azerbaijan's onshore and offshore fields in 2016, as compared to 8.16 million tons in 2015.
In total, 41.03 million tons of oil was produced in Azerbaijan in 2016, as compared to 41.58 million tons in 2015, according to SOCAR.