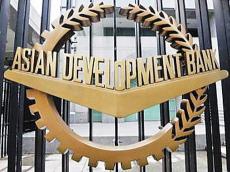 By Azernews
By Sara Israfilbayova
The Asian Development Bank (ADB) may consider providing funds for the second phase of the project on development of the largest gas and condensate field Shah Deniz 2 if a request is received from the Azerbaijani government, said Nariman Mannapbayov, the head of the ADB office in Azerbaijan.
Mannapbayov recalled that for the first phase of the Shah Deniz 2 project, ADB approved a loan worth $1 billion, of which $500 million are borrowed funds of the bank.
"The loan, allocated from ADB funds for the Shah Deniz 2 project, is provided through private financing. There are two lines of financing in the ADB: 75-80 percent of funds are allocated through state financing and the rest-private financing, "he said.
He noted that ADB carries out operational activities proceeding from the requests and priorities of the government.
The ADB Board of Directors approved the allocation of a loan for the second phase of the development of the Azerbaijani Shah Deniz gas field on December 7, 2016 within the framework of the Southern Gas Corridor project.
Azerbaijan and ADB signed a guarantee agreement and an agreement on the allocation of a $500 million loan for the Shah Deniz-2 project on May 7, 2017.
Shah Deniz reserves are estimated at 1.2 trillion cubic meters of gas. Within Shah Deniz 2, annual gas production will increase from the current 9 to 16 billion cubic meters of gas. The cost of the second stage of development of the field is estimated at $25 billion. The first gas will be received within the project in 2018 and it will become the main source for the Southern Gas Corridor.
The gas will be exported to Turkey and the European markets through the expansion of the South Caucasus gas pipeline and the construction of the Trans-Anatolian (TANAP) and Trans-Adriatic (TAP) pipelines.
The ADB was conceived in the early 1960s as a financial institution that would be Asian in character and foster economic growth and cooperation in one of the poorest regions in the world.
As of 31 December 2016, ADB's shareholders consist of 48 developing and developed members within Asia and the Pacific region, and 19 members from outside the region.  ADB's leading shareholders are Japan and the United States (31.2 percent of the total share capital), India and China (12.7 percent).
Azerbaijan joined ADB on December 22, 1999 and the country's share in the bank's capital is 0.5 percent. The portfolio of the bank in Azerbaijan is $2.8 billion.