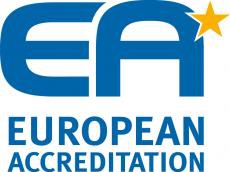 By Azernews
By Sara Israfilbayova
Azerbaijan Accreditation Center will become an associate member of the European co-operation for Accreditation (EA), said Sabig Abdullayev, the head of the Center during a roundtable on "The role of accreditation in the modern economy."
An appropriate decision will be made during the next meeting of the EA General Assembly, which will be held in Berlin in November.
"We applied for membership in the EA in January 2017. The delegation of the State Committee on Standardization, Metrology and Patent of Azerbaijan took part in the meeting of the EA General Assembly where it was decided to accept Azerbaijan Accreditation Center as an associate member of the EA," said Abdullayev.
The Center further plans to become a full member of EA, according to Abdullayev.
President Ilham Aliyev signed a decree on additional measures to improve management in the areas of metrology, accreditation and protection of patent rights on February 11, 2017.
Under the decree, Azerbaijan Accreditation Center was established.
The center ensures compliance with the principles and rules of accreditation, accredit structures for conformity assessment (confirmation), and carry out representation in international structures in this field.
The EA is an association of national accreditation bodies in Europe that are officially recognized by their national Governments to assess and verify—against international standards—organizations that carry out evaluation services such as certification, verification, inspection, testing and calibration.