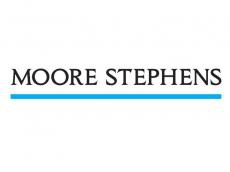 By Azernews
By Amina Nazarli
Moore Stephens, a global accountancy and advisory network, will prepare a report on transparency in the extractive industry following the results of 2016, according to the State Oil Fund of Azerbaijan (SOFAZ).
The decision was made at a meeting of the Extractive Industries Transparency Commission (EITC) held on June 7.
The meeting considered the result of the requests for proposals on selection of the company for reconciling and analyzing the reports on payments of local and foreign extractive companies and government receipts
In accordance with the legislation of Azerbaijan, 10 internationally recognized audit companies operating in the country were invited to bid and 4 (RSM Azerbaijan, Moore Stephens Azerbaijan, BDO Azerbaijan, Baker Tilly Azerbaijan) of them sent their proposals.
The EIT Commission assessed the proposals of the bidders.

Representatives of civil society, foreign embassies, regional representatives of international financial organizations and members of local and foreign extractive companies operating in Azerbaijan participated at the meeting.
For the first time, Azerbaijan will prepare such a report outside the EITI, where the country joined in 2003. In general, during 2003-2015 Azerbaijan prepared 20 EITI reports.
The Commission on Extractive Industries Transparency was established after Azerbaijan announced about the withdrawn from Extractive Industries Transparency Initiative in March 2017.
In early April, President Ilham Aliyev signed a decree on additional measures in connection with the increase of accountability and transparency in the extractive industry, the main point of which was creation of a special body - the Commission on Transparency in the Extractive Industry.