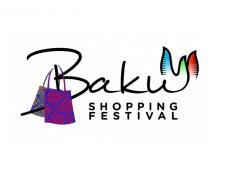 By Azernews
By Amina Nazarli
Azerbaijan's first 30-day-long Baku Shopping Festival, amazing its participants with a number of surprises, ended on May 10.
Residents and guests of the capital were able to take advantage of special discounts in over 250 stores throughout the month. During the festival, supported by the Ministry of Taxes, as well as the Culture and Tourism Ministry, the Tax Free system was applied. Alongside foreigners, Azerbaijani citizens also had a chance to benefit Tax-free system, which was the first such practice.
Moreover, at the end of every week, entertainment events, concerts were held and raffles were drawn throughout the festival.
Such festivals are very important in terms of attracting tourists to the country, as they enliven the city life, create a special atmosphere and attract guests. Local and international experts assessed this initiative as a significant step towards making Baku a regional leader in the tourism industry.
One of the primary targets of the Baku Shopping Festival was to contribute to the tourist flow to the country and increase the economic potential through stimulating the country's trade turnover.
Culture and Tourism Minister Abulfas Garayev, speaking to journalists, said that the Baku Shopping Festival has become a subject of great interest at the global tourism market.
The minister appreciated the active participation of tourists and local citizens in the Festival.
During the Festival, organizers introduced various daily entertaining programs in shopping malls and the Old City which were very popular amongst residents and tourists. The performances of the world-famous stars Gianluca Vacchi and Vera Brezhneva, special guests of Festival, and other well-known artists attracted a lot of people. The Festival was widely covered by local and international mass media.
And let those who missed the festival not to be disappointed, as they will still be able to participate in the next Baku Shopping Festival scheduled for October. All those who are fond of fashion and willing to have an interesting and fun-packed day are welcome to participate in the Festival.