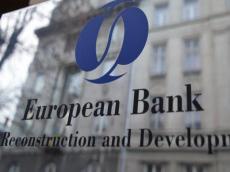 By Azernews
By Sara Israfilbayova
The European Bank for Reconstruction and Development (EBRD) forecasts Azerbaijan's economy to grow by 2 percent in 2018.
This year the economy of Azerbaijan will decrease by 0.5 percent, according to Bank's updated Regional Economic Prospects report.
Analysts of the Bank note that this year after a certain volatility in early 2017, the exchange rate of the manat against USD stabilized.
At the same time, it is noted that Azerbaijan still has an impressive liquidity buffer worth $37.1 billion.
EBRD's portfolio in Azerbaijan currently includes 160 projects, with net investments equal to over $3 billion.
One of the main priorities of the EBRD in Azerbaijan for 2017 is support the local corporates with direct financing. The EBRD continues to pursue investments in energy projects, especially where there is a gap to improve efficiency and energy security.
The energy sector investments account for over 40 percent of the Bank's portfolio, followed by 40 percent into infrastructure development. The rest account for financial, manufacturing and services sectors jointly.
The EBRD also works with the authorities in the implementation of the structural reforms to improve the business environment.