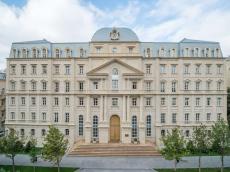 By  Trend
As of Jan. 1, 2017, Azerbaijan's external public debt amounted to $6.913 billion (12.241billion manats), which is 20.4 percent of the country's GDP, the Azerbaijani Finance Ministry said in a message.
Statistics on borrowings include direct government obligations and contingent liabilities for loans attracted under a state guarantee.
The message said that the external public debt of Azerbaijan consists mainly of credit programs and infrastructure projects of international financial institutions, as well as securities placed on international financial markets.
It should be recalled that as of October 1, 2016, Azerbaijan's external debt was $7.65 billion (20.1 percent of GDP).