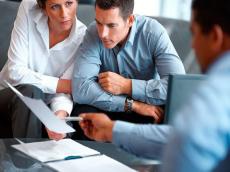 By Azernews
By Amina Nazarli
Two foreign real estate funds - BREP Europe V and SOF XI, established with Azerbaijani capital, will start activity in 2017, reads a report by the Cabinet of Minister on results of 2016.
Azerbaijan's oil fund SOFAZ has invested 100 million euros in BREP Europe V, while 200 million euros in SOF XI, the Fund told Trend.
Blackstone Real Estate Partners Europe V (BREP V) will be managed by the U.S. Blackstone private equity fund, which has already drawn 5.5 billion euros.

SOF XI will be managed by the US Starwood company.

In total, SOFAZ invested $1.7 billion in the real estate market abroad. As much as 69.9 percent of SOFAZ investments were placed in financial instruments for 1-5 years and 10.1 percent – for more than five years.

As of January 1, 2017, the total volume of SOFAZ investments was $33.03 billion or 99.6 percent of the total volume of assets, according to SOFAZ.

Currently, 12.2 percent of SOFAZ investments are placed in shares, 4.4 percent – in real estate and 3.4 percent – in gold.

As of January 1, 2017, SOFAZ assets amounted to $33.147 billion, which is 1.27 percent less than in early 2016.

SOFAZ was created in 1999, while its assets were equal to $271 million that time. The funds of the entity may be used for the construction and reconstruction of strategically important infrastructural objects as well as for tackling national problems.
The main goals of the State Oil Fund include: accumulation of resources and the placement of the fund's assets abroad in order to minimize the negative effect on the economy, the prevention of "Dutch disease" to some extent, promotion of resource accumulation for future generations and support of current social and economic processes in Azerbaijan.