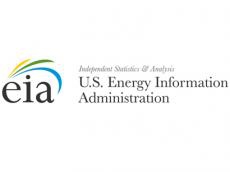 By Azernews
By Gunay Camal
The United States is projected to become a net energy exporter by 2026 in the Reference case projections of the Energy Information Administration (EIA).
The Reference case projection assumes trend improvement in known technologies, along with a view of economic and demographic trends reflecting the current central views of leading economic forecasters and demographers.
Net exports are highest in the High Oil and Gas Resource and Technology case as favorable geology and technological developments combine to produce oil and natural gas at lower prices, EIA said in its Annual Energy Outlook 2017.
The High Oil Price case includes favorable economic conditions for producers, but consumption is lower in response to higher prices. Without substantial improvements in technology and more favorable resource availability, US energy production will decline in the 2030s.
Crude oil and petroleum products dominate U.S. energy trade. The U.S. is both an importer and exporter of petroleum liquids, importing mostly crude oil and exporting mostly petroleum products such as gasoline and diesel throughout the Reference case projection.
Proved reserves of crude oil and lease condensate decreased in each of the top five U.S. oil reserves states in 2015. Last year, Texas had the largest proved reserves of any state but also the largest decline—a net decrease of 1 billion barrels of crude oil and lease condensate proved reserves from 2014 to 2015.
North Dakota, dominated by the Bakken shale play within the Williston Basin, had the second-largest proved reserves, and similarly, the second largest decline in 2015, a net decrease of 838 million barrels of crude oil and lease condensate proved reserves.
Proved natural gas reserves decreased in each of the top five U.S. gas reserves states in 2015 . Texas was the largest natural gas reserves state, and it had the largest net decrease (-20.6 Tcf) in 2015. Pennsylvania and Oklahoma (the second and third largest natural gas proved reserves states, respectively) had large net downward revisions, but the declines were partially offset by developments in the Marcellus and Woodford shale plays. These offsets reduced the decline in these states to just 3.9 and 3.6 Tcf in 2015.