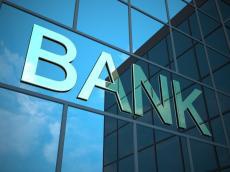 By Azernews
By Nigar Abbasova
VTB Bank (Azerbaijan) and PASHA Bank, the two majors of Azerbaijan's banking sector, will jointly use ATM networks.
VTB Bank (Azerbaijan), a subsidiary bank of Russia's VTB Bank OJSC, reported that it reached a parity agreement on the joint use of devices with Pasha Bank, expanding its network of privileged status ATMs.
Under the deal, the banks will not charge a commission for withdrawal of cash from ATMs belonging to partner-banks.  Holders of VTB Bank cards will be able to withdraw cash using "domestic tariffs", a fee set by issuing bank for operations in the network of its terminals.
The shared ATM network will provide convenience for customers, enabling them to access their funds anywhere from any ATM of participating bank.
VTB Bank (Azerbaijan) network of privileged status ATMs includes ATMs belonging to VTB group banks – VTB 24, VTB Georgia, VTB Ukraine, VTB Kazakhstan, VTB Belarus, VTB Bank of Moscow, as well as local Access Bank.
 Cooperation with Pasha Bank will allow enlarging the geography of services for customers and offering more comfort conditions.
VTB Azerbaijan shareholders are Russia's VTB Bank  and Ata Holding. The Bank renders a wide range of internationally accepted banking services.
PASHA Bank is the largest private bank in Azerbaijan by total equity, and one of the top 5 private banks by assets. Established in 2007, we offer all major financial services, including investment banking, trade financing and asset management to a range of clients, from large corporates to small and medium enterprises.
As of 30 June, 2016, the Bank's assets exceeded 2 027 million manats, while its total capital amounted to 362 million manats.