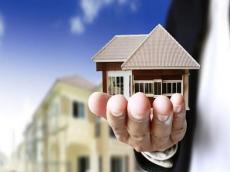 By Azernews
By Amina Nazarli
Agent banks of Azerbaijan Mortgage Fund (AMF) have issued some 114 loans totaling more than 7.07 million manats ($3.92 million) since the credit issuance recovered in early December.
The banks did not issue loans for six months, while in 2015 the volume of mortgage lending amounted to 97.2 million manat ($53 million).
Overall, some 18,111 mortgage loans totaling 737.88 million manats were granted by AMF authorized credit organizations from 2006 to the present day.
Under the new order on the issuance of mortgage loans approved in June 2016, an ordinary mortgage loan will be issued only to Azerbaijani citizens and only in the national currency for a term of three to 25 years, and preferential mortgage - up to 30 years for the purchase of a residential area, owned by the Azerbaijani citizen.
Interest rates on conventional mortgages should not exceed eight percent, and on preferential mortgage - four per cent per annum.
The maximum amount of the mortgage (including preferential) loan is determined by AMF and should not be higher than the cost of housing repairs with an average of 100 square meters in the seventh area in Baku.
The amount of preferential mortgage loan should not exceed 85 percent of the cost of purchased housing at the time of the loan issuance, except in cases when the borrower needs to reduce the amount of the loan.
The monthly payment for a loan must not exceed 70 percent of debtor's monthly income, while age of the borrower at the time of the last date of payment should not exceed the retirement age. Presence of an agreement on life insurance is also obligatory.
Preferable conditions are granted to members of families of war victims, families of national heroes of Azerbaijan, internally displaced persons, civil servants with work experience of at least three years, secondary school teachers with experience of at least five years, PhD candidates, persons making special contributions to sport, as well as military service with a minimum period of three years.
Authorized banks of Azerbaijan Mortgage Fund are 20 out of 32 banks operating in the country, as well as 16 insurance companies out of 21, and two appraisal organizations.