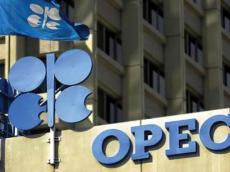 By Aynur Jafarova
OPEC believes Azerbaijan's oil output will amount to on average 0.86 million barrels per day (bpd) in 2014.

OPEC's December oil market report said the figure indicates a decline of 10,000 bpd from 2013 and a downward revision of 10,000 bpd from OPEC previous month's report.

The revision was due to lower production in September, which was down by 10,000 bpd, and it continued into October.

During the first three quarters of 2014, Azerbaijan's supply decreased by 20,000 bpd from the same period in 2013.

On a quarterly basis in 2014, Azerbaijan's oil supply is estimated to average 0.85 million bpd, 0.87 million bpd, 0.86 million bpd and 0.85 million bpd, respectively.

OPEC forecasts Azerbaijan's average oil output at 0.8 million bpd in 2015 with the highest production level of 0.9 million bpd in the first quarter.

According to British BP's estimations, Azerbaijan's proven oil reserves amounted to 7 billion barrels as of early 2014. Oil production in the country amounted to 0.931 million bpd in 2013.

The main part of oil of energy-rich Azerbaijan is extracted from giant Azeri-Chirag-Gunashli block of fields in the Caspian Sea.
Since the beginning of development of the field around 345 million metric tons of oil and 100 billion cubic meters of gas have been extracted.
In 2013, Azerbaijan produced some 43.15 million metric tons of oil. The government expects the oil production in the country to reach about 40.62 million metric tons in 2015 compared to 41.65 million metric tons projected for 2014.