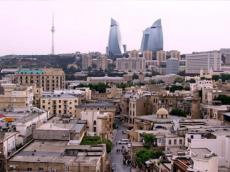 The Caspian Oil and Gas Trading and Transport Conference will take place on October 15-16 in Baku.
The conference will focus on the Caspian as a strategically important energy hub, export routes and markets for Caspian oil and gas, development of energy markets of Central Asian region, refining and petrochemical industries development, development of gas projects in the Black Sea & Caspian Region, operational transportation capacity, required and potential capacity expansion and tariff optimisation and harmonization, practical aspects of energy resources trade.
Every year the Conference provides the latest information on the oil and gas industry in the Caspian region, highlighting investment opportunities and strategic developments for collaboration alongside practical recommendations for business, and illustrating regional specifics and trends in the development of transport infrastructure. The conference examines production volume growth and forecasts for the possible completion of existing and planned pipelines, with reference to geopolitical and economic factors and other issues that are pivotal to strategic decision-making and daily operations in the region.
More than 500 guests and delegates from 25 countries have attended the conference since its inception.
/
AzerTAc
/