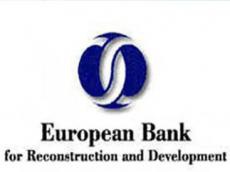 Business Advisory Services (BAS) of the European Bank for Reconstruction and Development (EBRD) offers grants to entrepreneurs in Azerbaijan, Azerbaijani Economic Development Ministry said on Tuesday.
BAS offers grants ranging from 25 to 75 percent of project costs, which do not to exceed 10,000 euros, depending on the activity scope.
Grants cover the following spheres:
- Market analysis and planning;
- Business planning;
- Feasibility Study;
- Partner search;
- Reconstruction and rehabilitation of enterprise;
- Agriculture;
- Conducting research;
- Automation of manufacturing systems (CAD / CAM);
- Engineering solutions;
- Quality management and certification (?SO / HACCP);
- Environment and energy efficiency.
The requirements for recipients are following: number of employees must be 250, presence of foreign investors among shareholders, presence of a professional manager, ability to pay from 25 to 75 percent of total project cost and others.
/
Trend
/