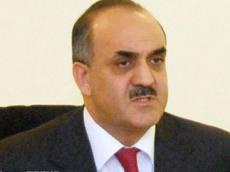 Today, 92.2 per cent of Azerbaijani pensions of retirees have an insurance part, chairman of the State Social Protection Fund (SSPF) Salim Muslimov said in a speech at a board meeting, the Fund said on Tuesday.
"Pensions of 482,000 people who had previously received only a basic part of 85 manat have increased by an average of 44 manats, or 52 per cent in the first half of 2012 as a result of pension reforms in the past year which resulted in the appearance of an insurance part," Muslimov said.
He said it means that the process of raising the insurance part of pensions in line with inflation rates of 2011 and subsequent years will cover these retirees.
"The insurance part of all types of pensions was increased by 7.9 per cent since January 1, 2012. This growth covered a larger contingent of the population compared to the indexation of pensions in previous years," Muslimov said.
He noted that in January-June 2012, the fund sent 1.177.6 billion manat to finance pensions which are 290.8 million manat, or 32.8 per cent higher compared to the same period last year.
"The cost on pensions amounted to 1150.5 million manat in the first half of the year. That's 289.5 million manat, or 33.6 per cent more compared to the same period last year," Muslimov said.
Pensions in Azerbaijan consist of two parts - basic and insurance. The basic part of the pension is 85 manat.
/
Trend
/