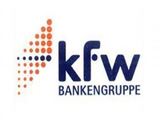 The German Development Bank (KfW) is willing to finance the next steps of 'Program of open communal infrastructure II" implemented in Azerbaijan, head of KfW delegation in Baku Ursula Heyster said on Friday during a meeting with the chairman of the national water operator JSC Azersu, Gorkhmaz Huseynov. The mission of the bank was in Baku from June 15 to 22.
"At the moment, to fund the next phases of the project a new credit agreement is being prepared, which will be submitted to the Government of Azerbaijan," Heyster said.
The delegation of the bank acquainted itself with the progress of works on reconstruction of water supply and sanitation system in the cities of Ganja and Sheki, the construction of trunk water line Goygol - Ganja, restoration of Gyzylgaya water source, construction of reservoirs and so on. Guests also inspected the complex of rainwater installations, which was built in Sheki.
The head of the mission appreciated the work carried out under the project of water supply and sewerage, improving subscriber base, introduction of advance payment. Noting the conduct of tender procedures in accordance with international standards, Heyster said that soon construction of water and sewerage network in Ganja will begin.
Originally KfW expressed readiness to allocate for the continuation of activities in these two cities additional 83 million euros, of which 23 million euros were approved by the German government in 2009, 40 million euros - in 2010 and 20 million euros - in 2011. Now the bank is willing to allocate to Azerbaijan for the project over 100 million euros.
The budget of the first phase of the project is 55 million euros. In accordance with the agreements signed in October 2006 in Bern for the project KfW provided a loan of 37 million euros, and Swiss State Secretariat for Economic Affairs Seco - 10 million euros in the form of grants. The share of the Government of Azerbaijan in the project is eight million euros.
/
Trend
/