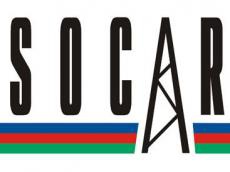 The State Oil Company of Azerbaijan (SOCAR) exports four million cubic meters of gas per day to Russia compared to 2.4 million cubic meters as of May 18, a source in oil and gas sector told Trend on Thursday.
"Export of gas to Russia is carried out continuously and at present the volume of gas supplied under contract is four million cubic meters per day," the source said.
Azerbaijani gas supplies to Russia started from Jan. 1, 2010. The supplies to Russia are based on the gas sale contract signed between SOCAR and Gazprom in Baku on Oct.14, 2009.
According to an addendum to the contract signed in early September 2010, Gazprom was supposed to receive two billion cubic meters in 2011 and over two billion in 2012. However, the Russian side did not receive the full amount of the planned volumes last year. An additional agreement to double the gas volume purchased by Russia was signed by the parties in Sochi on Jan.24, 2012.
According to the source, gas supplies to Iran under swap operations continue.
"At present, one million cubic meters of gas is supplied to Iran per day to provide the Nakhchivan Autonomous Republic with gas," the source said.
Azerbaijan and Iran are connected with the 1474.5 kilometre-long Gazi Magomed Astara Bind Biand gas pipeline. This route is a branch of the Gazakh-Astara-Iran pipeline commissioned in 1971. Its capacity has dropped from its previous 10 billion cubic meters a year. Three compressor stations, Gazi-Magomed, Agdash and Gazakh, were built. The diameter of the pipeline is 1200 millimetres.
/
Trend
/