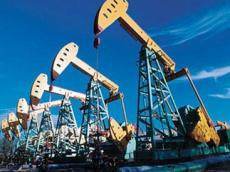 For the first time since December 2008, OPEC's basket has fell to $108.07 per barrel in May, the organization reported.
This immediate decline in May to $10.11 (9.4 percent) compared to April was not like a bolt from the blue.
Oil prices have begun apparently declining since March. This allows many analysts to speak about the long-term downward trend. As of June 11, OPEC basket was $97.34 per barrel, or $10 less compared to the average index as of May.
This is stipulated by the prices of futures contracts for WTI and Brent crude oil on the New York Mercantile Exchange, which fell by 8.4 percent and 8.5 percent accordingly in May. According to a report, in early June, futures prices fell below the psychological mark of $100 a barrel -- WTI to $83/b and Brent to $98/b - for the first time during three and a half years.
The second element in the world oil market general situation that forced experts to talk about future long-term trends in falling prices is Saudi Arabia's desire to increase production by 2-2.5 million b/d despite the fact that world production has been steadily increasing over the past six months. This led to an excess of supply over demand.
According to the report, OPEC countries produced 31.12 million b / d with the demand of 29.03 million in the first quarter.
There are many reasons for the continuing decrease in prices, as well as opinions about which one is the primary force.
These include global economic recession and the consequent uncertainty of future oil demand; the debt crisis in Europe, where there is a decline in industrial production, increasing the rate of unemployment to a record level for the twenty-year period; decline in GDP in Italy, Spain and other European countries; a possible withdrawal of a number of states from a euro area; weakest pace of development of Chinese economy for three years, which is slow down to 8.1 percent (real GDP) during the first quarter; it is if you recognize the "conspiracy theory" U.S. plans, which relatively secured its own demands for oil, to put pressure on the major oil exporters, which do not agree with U.S. policy in the Middle East, for example, pressure on Russia in relation to decisions on Iran and Syria.
One version of the oil price decrease which continues for three month is events surrounding Iran and its nuclear program. Iran - a "red flag" for the superpower, the dignity of which was publicly humiliated in 1979, and which still remember it. It became continuity in U.S. foreign policy, no matter which of the two parties is in power.
The nuclear program is a good occasion to deal with Iran. Similarly, at the time low oil prices marked the beginning of the collapse of the Soviet Union. Long-term decline in oil prices is making the state budget of such a large exporting country like Iran, where oil revenues constitute the majority, critically short, with all its consequences. Coupled with other measures, it will create the prerequisites for internal destabilization and eventual displacement of the regime hostile to the U.S.
A proposal on the world oil market exceeded demand, and prices came down until recently U.S. invasion in Iraq in 2003.
Azer Ahmadbayli /
Trend
/