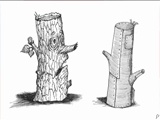 By Ali Mammadov
Azerbaijan and Turkey, the two fraternal nations, have succeeded to overcome the recent hardships in relations with the smallest losses.
The two countries reiterated their loyalty to fraternal relations. The incident with flags has been suppressed successfully.
Admittedly, the Azerbaijani and Turkish societies saw incomprehension following the signing of the Armenian-Turkish protocols on normalization of relations.
Nevertheless, our Turkish brothers still assure us of inviolability of eternal friendship and that the two processes - the Ankara-Yerevan dialogue and settlement of the Karabakh conflict are moving in parallel.
Azerbaijan voices anxiety for opening of the Armenian-Turkish border just given the thoughts that despite significant progress in the settlement of the Karabakh conflict and liberation of its Armenian-occupied territories, it might worsen the situation even.
At first look, any concerns in this respect might seem groundless. Firstly, promises were given in the top level.
Secondly, both Turkish and western partners of Azerbaijan state constantly that breakthrough in peace talks to resolve the Nagorno-Karabakh conflict will happen soon, as if hinting at existence of some secret gentlemen's agreement with Armenia. Simply, Armenia is not interested in the existence of a formal "link" between the process of normalization of relations with Turkey and settlement of the Nagorno-Karabakh conflict.
Thirdly, they almost state that normalization of Turkish-Armenian relations in a long-term perspective in parallel with resolution of the Karabakh conflict meets interests of not only Armenia, Azerbaijan and Turkey, but also the entire South Caucasus. Quite clear: nothing causes question in this part.
Initiators of this process believe should all conflicts are solved at once Armenia will pursue more independent foreign policy, get involved in regional integration and consequently, cease to play a destabilizing role in the South Caucasus. U.S. Vice President Joe Biden is right in this claims that "the main point is not a love and affection, but opportunities and necessity."
However, any long-term scheme violates the "ideality" because it ignores threats in a particular historical period that may hinder its implementation. Better to say, possibilities do not always coincide with a desire. In this case, the main point is Armenia, more precisely, this country's President Serzh Sargsyan.
Despite heavy historical responsibility, it is much easier for Sargsyan to agree to normalization of Armenian-Turkish relations rather to resolution of the Nagorno-Karabakh conflict. In fact, most of the Diaspora is opposed to the protocols. But one needs to take into account the following factor:
Firstly, the Diaspora has no real levers of influence on internal political situation in Armenia. Dashnaks, who represent the Diaspora's interests, are not trendsetters in the domestic arena. They have never gained more than 15 percent of the vote in national elections. Indeed, this is not a small number, but not enough to destabilize the political situation. A striking force of the opposition - the Armenian National Congress led by Levon Ter-Petrosyan, despite criticism of the protocols, in fact, "played into Sargsyan's hands" refusing to participate in mass rallies organized by the Dashnaks.
Secondly, Sargsyan understood that Armenia will lose nothing in terms of financial aid from abroad after normalization of relations with Turkey. The point is that a smaller part of the Diaspora, namely, money giants who are alien to all sorts of historical sentiments, are really interested in normalization of Armenian-Turkish relations and resolution of the Nagorno-Karabakh conflict. They have just got tired of providing charity. They need real investments that would yield a profit. And this is possible only if Armenia resolves conflicts with its neighbors and becomes involved in regional integration processes. Furthermore, the Western countries who are interested in normalization of Armenian-Turkish relations, are likely to increase financial assistance to Armenia.
Thirdly, absence of serious foreign forces able to oppose the normalization of Armenian-Turkish relations at this historical period was also taken into account. Many analysts viewed Iran and Russia as a force capable of influencing Armenia's decisions. However, both Russia and Iran now are interested in developing normal relations with Turkey.
Meantime, the situation with settlement of the Nagorno-Karabakh conflict is much more complicated. In this case, Sargsyan has no serious allies, especially within the country.
Firstly, greater part of the Armenian elite used to earn from the conflicts both in a literal and figurative sense of the word. Making profits in peace is much more difficult, because rivals grow in number. So, definite part of the elite will oppose any peace agreement with Azerbaijan because of their selfish interests.
Secondly, the conflict over Nagorno-Karabakh is not a history, but present day of Armenia. Many Armenian leaders have made political capital out of this conflict. Considerable part of them are now strongly opposed to Sargsyan, including leader of the Armenian National Congress. They are unlikely to miss an opportunity "to get even with" Sargsyan.
As a matter of fact, Sargsyan's predecessor, Armenia's ex-president Robert Kocharyan, is also opposed to him. He has fallen into oblivion for a while, whilst his counterpart, former Foreign Minister Vartan Oskanian, speaks for him sharply criticizing Serzh Sargsyan's policy.
Thirdly, the state of the Armenian armed forces is much more complicated. Suffice it to recall the post-election events in Armenia. Sargsyan had to bid farewell to one of the vice ministers of defense due to his support to the opposition.
Presently, the situation is much more difficult for Serzh Sargsyan and easier for his potential opponents from the military opposition. After all, main point is not the power, but Karabakh. It is much easier for them to provoke unauthorized large-scale hostilities on the Karabakh front thus leaving no choice to Sargsyan.
Similar events have previously happened in Armenian history. The conflicting sides signed a ceasefire agreement under Iran's mediation in Tehran in May 1992. However, Armenian forces in Nagorno-Karabakh began an offensive against the Azerbaijani town of Shusha on that day in an effort to leave no choice to the then leadership of Armenia headed by Levon Ter-Petrosyan, a fact that Robert Kocharyan admitted recently.
Fourth, normalization of Armenian-Turkish relations and settlement of the Nagorno-Karabakh conflict in parallel theoretically enhances opportunities to diversify energy supply routes from the Caspian Sea to European markets. This is fundamentally contrary to interests of specific external forces, who have real levers of influence on political situation in Armenia. These forces are able to torpedo any peace agreement to resolve the Nagorno-Karabakh conflict through Armenians' hands. This has happened on numerous occasions. Levon Ter-Petrosyan's attempts to facilitate a breakthrough in resolving the conflict in 1998 cost him his power.
A year later, namely in 1999, Robert Kocharyan faced a threat of overthrow following the shooting in the Armenian parliament. Those in Armenia have long accustomed to use an opportunity to resolve the conflict over Nagorno-Karabakh to overthrow the government.
Thus, the problem is that to what extent Turkey and the authors of this "ideal" scheme are prepared to the afore-said threats of the peaceable process on the Nagorno-Karabakh conflict solution. What will Turkey do if Sargsyan turns out in no condition to fulfill an alleged gentleman's agreement on settlement of the Karabakh conflict?! After all, there is a certain time frame for ratification of the protocols. Deadline is April 24, 2010 at most. After a choice should be made anyway...
Day.Az