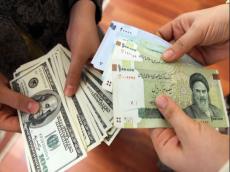 /By AzerNews/

By Sara Rajabova
Low oil prices have negatively affected the countries that rely on the oil incomes. Even wealthy oil countries like Saudi Arabia or the UAE have felt the negative consequences of such a dramatic fall in global prices.
The current state of Iran's economy is not particularly heartwarming taking this factor into account. The Islamic republic's economy, which is heavily dependent on oil incomes, has also significantly been affected by low oil prices that hit oil-producing countries since mid-2014.
Experts believe that the oil prices drop will likely further impact the Iranian economy, to a much greater degree Western sanctions have over the past years. According to them, President Hassan Rouhani's promise toward the removal of Western sanctions and his desire to see improve the lives of ordinary Iranians will be more difficult to fulfill than expected due to such protracted economic challenges.
Therefore, there have been mixed sentiments in Iran, as well as in those countries, which follow the situation in the Islamic republic, in view of President Rouhani's attitude toward tackling the country's key economic problems.
Reasons for Iran's economic recession
Kamran Dadkhah, a professor of economics at Northeastern University in Boston city of Massachusetts State told AzerNews that although the Iranian government took several measures to overcome its economic challenges, it wasn't enough to improve the economy.
"Rouhani inherited an economy in deep crisis from his predecessor; negative growth rate, inflation rate of 40 percent, and double digit unemployment rate. Rouhani decided to deal with the economic crisis in a gradual manner not upsetting those in power and those who have been benefiting from those policies which created the crisis. The government has taken a few steps in the right direction to improve the economy, but they have been small and taken a long time to implement," Dadkhah said.
He mentioned as an example the issuance of cash subsidies, saying still more than 70 million Iranians receive cash subsidies.
The elimination of state subsidies to rich Iranians was on the agenda of President Hassan Rouhani's administration for some time. However, a lack of a comprehensive database hindered efforts to identify those rich people in receipt of such payment. Therefore, implementing measures to regulate subsidies were delayed.
Furthermore, touching upon the long-lasting nuclear talks, Dadkhah said the nuclear negotiations seem to be going on forever. "That means international sanctions will continue to be a heavy debilitating burden on the Iranian economy," he said.
Due to the international sanctions, Iran has some $100 billion of frozen assets in different countries such as China, India, and Japan, according to Iranian officials. Western sanctions have paralyzed the entrance of the oil incomes to the country. Though modest amount of frozen assets have been received through the Joint Plan of Action, inked with world powers in 2013, Iran has still no access to a substantial part of the assets.
"Perhaps, Rouhani's policy of gradual and small steps would have worked for a structurally sound economy that was going through a short period of recession. But the Iranian economy is structurally devastated and suffering from many malaises. According to the Heritage Foundation 2015 Index of Economic Freedom, Iran ranks 171 and is among "repressed" economies; only countries like Cuba, Venezuela, and North Korea rank below Iran," Dadkhah said.
He considered that the dramatic fall in global oil prices has added fuel to the fire, further complicating the country's economic situation.
"While the Iranian economy is heavily dependent on oil revenues, lack of investments, international sanctions and mismanagement have brought the Iranian oil industry to the point that Bijan Namdar Zangeneh, the Iranian oil minister, has called it a sorry state. However, the last punch has come from the collapse of international oil prices. Oil prices are half what they were a year ago," Dadkhah said.
He added that the way out of the harsh economic situation is the shock therapy realized by some countries.
"Given this situation, the real alternative for saving the Iranian economy, is a shock therapy reminiscent of what was done in some Eastern European economies to free them from the devastating chains of communist economic regime. It seems unlikely that Rouhani has the ability or intention to carry out such reforms," the expert said.
Economists' views on fulfilling Rouhani's economic promises
Economists and business people have different views on whether or not Rouhani has been able to tackle the country's key economic problems including rising inflation, unemployment, social welfare, industrial growth and investments.
The Persian-language Seda (The Voice) quoted Hossein Raqfar, a renowned Iranian economist saying that Rouhani's administration has failed to present a precise plan for improving the economy. He said recession in Iran's economy has deteriorated ever since the new government took office, thus conditions have become worse.
However, Ali-Naqi Mashayekhi, an economist and a former lecturer at Iran's Sharif University of Technology considered that the government has been able to curb inflation and move the country toward positive territories.
Mashayekhi said logic is ruling now that Rouhani is in office, emphasizing that this has already helped improve numerous problems in the country.
Another economist believes that the public should not expect miracle from Rouhani only a year and a half after his election.
"Yet, the government has not been able to take the economy out of recession. It may still be too soon to expect this to happen but no sign has shown that the economy is moving out of recession," said Feriyal Mostoofi, member of the board of representatives of Tehran Chamber of Commerce.
The International Monetary Fund mission to Iran has recently said the macroeconomic conditions improved over the past year, with a rebound in economic activity and a decline in inflation.
The IMF mission said in a statement released in February following the visit to Iran, however, the sharp drop in global oil prices and an uncertain external environment will bring significant challenges to the country's economy.
"The authorities recognize these challenges and remain determined to sustain the improvements in macroeconomic conditions," according to the IMF.
President Rouhani has considered that his economic team has done what he described as "a miracle" to bring the country from the brinks of economic collapse to the positive territory.
"We were able to bring down inflation from 40 percent to well below 16 percent. Iranian and foreign experts say what the government has done is more like a miracle from the economic viewpoint," Iranian media quoted him as saying in late February.
However, he admitted that still much remain to be done. He called on his ministers to put serious efforts into the implementation of economic policies to materialize the country's positive growth.
Ways out of economic recession
Dadkhah believes that given the state of the Iranian economy, gradual and mild policies wouldn't work.
"The solution has to be sought in a policy of shock therapy. Rouhani can try to come to terms with the international community and lift the sanctions. He could free the economy from the meddling of the government institutions particularly the military and intelligence. There are many so called foundations attached to one or more religious centers engaged in business activity which generally benefit from the government largess but do not pay taxes. Rouhani can curtail their privileges and separate their business activities from their charity and non-profit activities," he underscored.
He went on to note that there are many rules and regulations inhibiting investment and business activities, adding that these rules have to be set aside or simplified.
Dadkhah said the other basic problem of the Iranian economy is its high dose of corruption. He stressed that Rouhani has to tackle this problem in a strong and comprehensive manner.
"The above are tall orders. To carry them out requires political will and popular support. Rouhani, if he is sincere and serious about improving the economy, has to communicate all these issues to the people and ask for their genuine support," Dadkhah concluded.