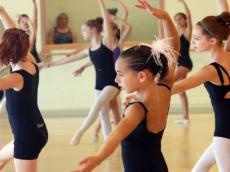 By Amina Nazarli
When it comes to extracurricular activities, a question begins to linger in our mind: Are they a trouble or a chance to make our children universal?
Extracurricular activities are a wise choice to prepare your children for a good future, says Aygun Gafarova, an education and learning specialist. "They help kids develop their passions and talents and learn how to push themselves forward."
In other words, such activities create a solid foundation for your children which further will be very helpful in their adulthood life.
As many specialists say, children are like a "white paper" and in many cases mainly parents take the responsibility of filling this sheet. According to many eminent psychologists and physiologists, ages from 2 to 9 are perfect for learning languages, as brain mechanisms of speech are the most active and receptive ones during this period.
Engaging kids in organized activities after school, on weekends and during school holidays can be beneficial in a variety of ways, says Gafarova.
First of all your children will have a chance to increase his/her teamwork, leadership and sportsmanship skills, all of which are important to be a sociable person. As such activities outside of school, whether its dance, sport, art and etc give the children a chance to demonstrate their mastery and capacity, which in turn make them to feel more confidence among their peers.
That's why if your kids are suffering from shyness you need to engage them in some activities, which will strengthen their social networks and interactions. "Children can gain more friends and have fun in safe environments," Gafarova said.
Moreover, if you are working parents, the best option is to make sure your kids stay busy after they get out of school, says psychologist Shafa Ahmadova. "Once kids come home," she says, "they usually play with their gadgets or watch TV, because they have nothing to do."
"Many children are full of energy," say Gafarova, "that is why they need to get rid of their energy." Otherwise, they will use their energy in another way, including making noise or not sleeping until late night."
Meanwhile, saturation with activities help them learn to manage their time and get more disciplined, Ahmadova believes, "They will know that after extracurricular activities, too little time will remain to do their homework, so coming home, they will immediately be engaged in reading their schoolbooks."
"So searching for an ideal activity for your child, paying enough attention to factors such as your children's potential, energy level, his/her interest in any activity as well as maintaining his or her level at school are highly important, Gafarova says.
Indeed, choosing an activity considering the interest of your child is the first step that the parents have to take. You probably would not want to be in the shoes of those parents from the Hollywood films, whose children are force by their parents to live out a missed dream of their parents.
But what about overscheduling? For one thing, Ahmadova warns that kids have less time to spend at home with their families. A lot of people want their children to be engaged in many activities, "but, then they realize that it is unreal for their kids to succeed in anything."
"The goal of such activities is to participate, enjoy, and learn, but not at the expense of school grades," she concluded.