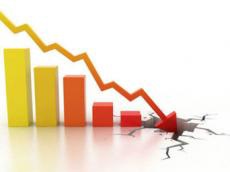 By AzerNews
The Armenian authorities' promises to eradicate oligarchs in the country have turned out to be empty ones.
Prime Minister Ovik Abramyan recently acknowledged that he is not able to fight with all oligarchs as their number is much more than those in other countries.
Abramyan's weakness is paving the way for oligarchs to keep destroying Armenia's small economy, which is in a deteriorating crisis.
Armenian businessmen fear that the oligarchs will completely ruin the economy. They say the oligarchs have completely got the economy in their hands. If nothing is changed, the economy would be ruined in near future.
Businessman Vaagn Ovanyan said Armenia's image has been tarnished worldwide due to economic monopolies in the country. "We have such a bad reputation among our own diaspora, that no one wishes to make an investment in Armenia's economy," he told local media.
Armenia's economy is the most monopolized economy among countries of the former Soviet Union and Eastern Europe, the World Bank's report published in November 2013 said.
Experts are convinced that such a monopolized economy is one of the reasons behind Armenia's failure to recover from the 2008 financial crisis and restore the pre-crisis level of its economy.
The International Monetary Fond reported that Azerbaijan restored its economy in 2010, and Georgia did it in 2011 but Armenia cannot make the economic recovery earlier than 2016.
Human rights defender in Armenia sees the monopolies as the main reason behind the sharp social problems reigning in the county.
"Oligopoly suppresses small and medium business, and this in turn leads to unemployment and low wages. It also causes serious problems with human rights," ombudsman Karen Andreasyan told local media.
He said Armenia is in a deteriorating economic crisis. This makes no room for discussion on human rights.
"Currently, poverty and social problems which contribute to human rights violations are the main topics of discussion in Armenia," Andreasyan underlined.