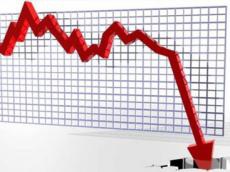 By AzerNews
For the second time in the last 21 years, Armenia has set its worst socio-economic record.
Based on official figures, the economic growth of the country stood at 1.8 percent in January 2014.
Former Prime Minister and economist Grant Bagratyan said this figure is the second worst socio-economic record over the last 21 years. "The first worst indicator was registered at 0.7 percent in 2009," he said.
The National Statistics Service's recently reported that the real socio-economic situation in Armenia has deteriorated. In particular, the industrial production decreased by 3.3 percent in January 2014, compared with the same period of 2013.
Furthermore, the average monthly salary fell by 17.5 percent compared to December amid hike in prices by 2.8 percent, according to the report.
The official report refuted a recent "optimistic" statement by Armenian President Serzh Sargsyan, who urged an increase in monthly wages in 2014.
Sargsyan, more probably held wishful thinking when made a reference to his own "reliable statistics sources" adding that the salary of security employees has increased by 10 percent. Meanwhile he talked of an increase in pay of 10-15 percent and even 25 percent in some companies. In addition, the president promised increase in salaries of civil servants by 40-80 percent.
Predictions for the socio-economic situation are still not encouraging - incomes will decline, while the poverty and unemployment will rise.
Head of Armenian Union of Employers Gagik Makaryan also holds a pessimistic view in this regard, alarming about serious problems that the country will face due to revised Russian law on migrants.
The law provides that the citizens of some former Soviet republics, including Armenia, have the right to remain in the territory of the Russian Federation without registration for only 90 days within every 180 days. This means that citizens of Armenia cannot continuously live in Russia for more than six months.
Makaryan expects mass flow of Armenian immigrants from Russia.
"Even if about 100,000 people return to Armenia, this will significantly encourage unemployment, incomes will reduce, and unemployment will increase," he said.
Makaryan also noted that the government does not have a flexible approach to this problem. "The authorities need to keep calm, as they are controlling the situation," he said.
Figures reflect the deteriorating economic situation of the country. The government needs to make serious decision to change the situation for the better. Despite this, the government of Armenia has not yet put tackling the complicated socio-economic situation on its agenda.