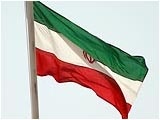 Iran's non-oil exports have increased by 25 percent to reach 29 billion dollars in the first 11 months of the Iranian calendar year ending on March 21, Press TV reported.
"The value of Iran's non-oil exports, including gas condensates, reached 29 billion dollars in the first 11 months of the current year, showing a 25% growth compared with the previous year's figure," IRIB quoted Head of Iran's Customs Administration Abbas Memarnejad as saying.
Memarnejad also said that Iran exported nearly 23.8 billion dollars worth of commodities, excluding gas condensates, during the same period.
Iran's trade volume from March 2010 to February 2011 reached 82 billion dollars, indicating the country's imports stood at 58 billion dollars.
Last year, Iran exported 28.4 billion dollars worth of non-oil products as well as technical and engineering services, and $66.21 billion worth of oil and gas products. Iran also imported $55 billion worth of commodities.
According to statistics provided by the International Monetary Fund (IMF), despite several rounds of Western sanctions imposed against Tehran over its civilian nuclear program, Iran remains the third-largest country in the Middle East and Central Asia in terms of exports and imports.
In its latest report titled "Regional Economic Outlook: Middle East and Central Asia," the IMF had speculated that Iran's exports of goods and services in 2010 would amount to 95 billion dollars.
Iran's Vice President Mohammad Reza Rahimi predicted on Wednesday that the figure for Iran's non-oil exports will top $45 billion in the next Iranian year starting March 21.
He noted that under the government's plans, exporters will have representatives in the Supreme Council for Non-oil Exports to help remove the obstacles in the way and increase the volume of non-oil exports.
The Iranian official also stressed the need for exports to surpass imports. "All the existing barriers in the way of non-oil exports should be removed through the cooperation of government and Majlis (Iran's Parliament)," he urged.
/
Trend
/