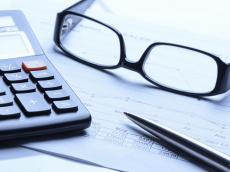 The Canadian government announced Tuesday the federal minimum wage will increase from 15.55 Canadian dollars (12.4 U.S. dollars) by 7 percent to 16.65 Canadian dollars per hour on April 1 to keep pace with inflation, Azernews reports citing Xinhua.
Based on the Consumer Price Index (CPI), which rose 6.8 percent in 2022, the increase will help make life more affordable for the approximately 26,000 Canadian workers who earn less than the current rate, said Employment and Social Development Canada in a news release.
According to the release, federally regulated private-sector employers must adjust their payroll information with the new rate to ensure workers and interns are paid correctly as of April 1. Where the provincial or territorial minimum wage rate is higher than the federal minimum wage, employers must apply the higher rate.
The federal minimum wage applies to the federally regulated private sectors, including banks, postal and courier services, and interprovincial air, rail, road, and marine transportation, the release said.
Every April 1, the federal minimum wage is adjusted based on Canada's CPI of the previous calendar year. The first adjustment took place on April 1, 2022.