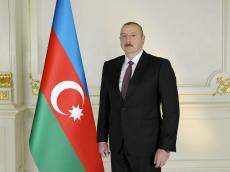 Azerbaijani President Ilham Aliyev has signed a decree approving the "State program for 2023-2025 to bring the national standardization system in line with international requirements".
The Ministry of Economy is entrusted with coordinating the implementation of measures provided for by the state program, informing the Azerbaijani president once a year about the implementation of measures envisaged by the program.
According to the document, monitoring and assessment of the implementation of measures enshrined in the state program will be carried out by the Center for Analysis of Economic Reforms and Communication based on the ministry's order. The Cabinet of Ministers has been tasked with resolving issues stemming from this order.