New members of the Azerbaijan delegation to the Parliamentary Assembly of the Organization for Security and Cooperation in Europe (PA OSCE) are approved.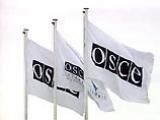 A new head of the delegation will be the vice-Speaker of the Parliament Bahar Muradova. The delegation comprises also Rabiyat Aslanova, Fattah Heydarov, Azay Guliyev, Eldar Ibragimov and Fazil Mustafayev, Trend reports, citing the "Azadlig" radio.
As Eldar Ibragimov said, the on the agenda of the PA OSCE winter session to take place on 23-24 February no issues related to Azerbaijan are included. "However, the delegation will try the Nagorno Karabakh issue to be debated at the spring session," Ibragimov said.