Venezuela and the US appear ready to sign a new agreement to fight international drug trafficking.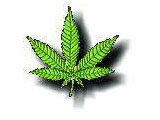 Last year Venezuelan President Hugo Chavez ordered the US Drug Enforcement Administration (DEA) to cease all its operations inside Venezuela, reports BBC News correspondent in Caracas Greg Morsbach.
He dissolved a joint taskforce because he believed DEA officials were spying on his government - a claim the US has always denied.
Much Colombian-produced cocaine is trafficked through Venezuela to the US.
For the past five months all official relations between Venezuelan and US anti-narcotics agents have been frozen.
But after tough negotiations between Venezuelan and US diplomats a new contract is now on the table.
This accord will re-establish a basic working relationship in the fight against drugs.
Luis Correa, the chief of Venezuela's anti-narcotics police unit, says the new agreement with Washington will be signed next week, once all the paperwork has been finalised.
Venezuela will have to hand back US surveillance equipment and computer hardware it confiscated from the US embassy last August, when the joint narcotics programme was suspended.
Although this new deal is one US State Department officials believe they can live with, it will not give the US the same far-reaching powers it used to enjoy as an independent partner.
Some US officials doubt whether a fully fledged joint operation will be set up again.
They believe the US will in future have to rely more heavily on intercepting drug traffickers at the source in Colombia rather than targeting them in transit through Venezuela, because of the new conditions the Americans will be working under.