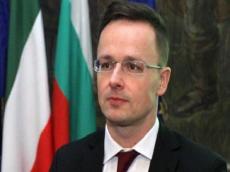 Hungary's top diplomat Peter Szijjarto has assured his Finnish counterpart Pekka Haavisto that his country's parliament will approve the Nordic country's accession to NATO in a vote on March 27.
"Today, I assured Finnish Foreign Minister Pekka Haavisto that the National Assembly will vote next Monday to ratify Finland's accession to NATO," Szijjarto wrote on his Facebook page (owned by the US-based corporation Meta, outlawed as an extremist organization in Russia) following a meeting of the EU foreign ministers in Brussels on Monday.
The Hungarian foreign minister did not mention Sweden which applied to join the North Atlantic Alliance at the same time with Finland.