"As official Washington, we support both the government and opposition in the eve of the elections in Azerbaijan. Washington does not intend to lose its positions in this region of strategic importance".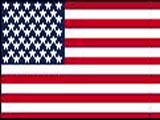 The deputy on the European and Eurasian questions of the USA state secretary Daniel Frid gave this explanation in the briefing held for the journalists in Washington.
The official of the State Department rejected possibilities of a velvet revolution in Azerbaijan.
"I do not know authority in which country will change. As to Azerbaijan, we have very good relations with Azerbaijan. The opposition exists in Azerbaijan, and this opposition has its own press. It is right that we were not much satisfied with the last elections. But we are sure that the upcoming elections will be held in accordance with the international standards".
/APA/