French company Total is considering the opportunities of the construction of a new oil terminal in the Azerbaijani section of the Caspian under the prospects of the oil export from the Kashagan field via the Baku-Tbilisi-Ceyhan main export oil pipeline.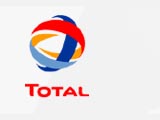 The Pirsaat cape is the most potential place offered for the construction of the terminal. "In case of selection of this place the terminal is expected to get connected to BP's terminal in Sangachal with a 43km-long pipeline," the same source said.
Some experts note that taking into consideration the technological difficulties in particular the exploitation of the subsea pipelines and buoy and ecological sensitiveness of the Caspian, Total intends to become an operator of the infrastructure, irrespective on the selection of the final place for the construction of the terminal.
Total will have to receive an approval of the Azerbaijani government to create such infrastructure.
Total is an operator of oil export from the Kahshagan field, possessing 18,52% stake in the project.  Other participants in the project are Kazmunaygas - 8,33%, Agip -18,52%, ConocoPhillips -  9,26%, ExxonMobil - 18.52%, Shell - 18,52%, Inpex - 8,33%.
Along with Total Dubai Company Middle East Petrol Farm also plans to build a terminal in Azerbaijan for delivery of Kazakh oil.
Azpetrol, a private Azerbaijani company, is an operator of next two terminals in Azerbaijan. the company achieved an agreement with BP on merger of its terminal in Sangachal to organize transit  oil deliveries via BTC.