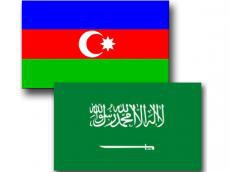 By Azernews
By Leman Mammadova
In recent years, trade and tourism relations of Azerbaijan with Gulf countries are growing rapidly.
The Saudi Travel and Tourism Association is developing a "road map" to provide assistance in attracting Arab tourists to Azerbaijan, Executive Director of the Association for Azerbaijan-Arab Countries' Cooperation (AACC) Yalchin Aliyev told Trend on January 10.
He said that the "road map" is designed for five years. All aspects of the cooperation of the sides will be coordinated with the State Tourism Agency of Azerbaijan.
Aliyev added that Saudi Arabia will also attract tourists to Azerbaijan, and will ensure an annual increase in investment in the country at a level of at least five percent.
Speaking about plans to expand cooperation with Arab countries he emphasized that visits of Azerbaijani delegations to Qatar, Kuwait, Saudi Arabia and Jordan are planned this year.
"Last year, delegations from Jordan, Iraq, the United Arab Emirates and Qatar visited Azerbaijan. Similar meetings will be held this year. I believe that the exact dates of visits will be determined before the end of January. In addition, it is planned to hold a large-scale event in Baku - the first Azerbaijani-Arab investment forum. This will be discussed soon in Beirut with the Union of Arab Chambers," added Aliyev.
So far, Saudi Arabia's state-owned and private companies invested about $ 370 million in Azerbaijan's economy.
Expansion of cooperation with Saudi Arabia in the spheres of construction, infrastructure, energy, including renewables, agriculture and tourism is of great importance for Azerbaijan.
In December 2018, the delegation of Azerbaijani entrepreneurs, including 29 companies engaged in the production of building materials, textiles, canned products, juices, as well as travel agencies, visited Saudi Arabia to establish cooperation. Saudi Arabia has shown great interest in the Azerbaijani products, especially in food and agricultural ones.
According to the State Customs Committee of Azerbaijan, the trade turnover with Saudi Arabia for eleven months of 2018 amounted to $ 17.7 million.
Azerbaijan is among the fastest-growing destinations for tourists.
Azerbaijan is among the developing countries in the field of tourism, occupying the 39th place among 148 countries in terms of global competitiveness in tourism.
The beautiful nature of Azerbaijan, hospitality of its people, the country's capital with its super modern and ancient buildings draws the attention of all tourists visiting this South Caucasian country.
Simplification of visa regime also plays a major role in the development of tourism in Azerbaijan. 
According to the State Statistics Committee of Azerbaijan, in January-November 2018, 2.63 million foreigners and stateless persons from 195 countries arrived in Azerbaijan, and Saudi citizens accounted for about 2.7 percent of those arriving in the country, while Russia accounted for the 31.1 percent of the arrivals, Georgia - 20.9 percent, Turkey - 10.1 percent, Iran - 8.6 percent, the UAE - 3.1 percent.
During the reported period, the greatest increase among those who arrived in Azerbaijan was observed among the citizens of the Gulf countries
Compared to the same period of the previous year, the number of Saudi citizens who arrived in Azerbaijan increased by 2.2 times, Bahraini citizens - 2.1 times, Kuwaiti citizens - 1.9 times, Qataris - 1.6 times, Iraqis - 10.4 percent and Omani citizens by 8.5 percent.
Almost every fifth tourist, who arrived in Azerbaijan from the Gulf region, was a citizen of these countries.
Recently, an agreement was signed to launch official foreign tourism offices of Azerbaijan in six foreign countries, one of which will be established in Riyad of Saudi Arabia (Gulf Reps Ltd). Tourism offices aim to introduce Azerbaijan's tourism opportunities, conduct propaganda and campaigning.