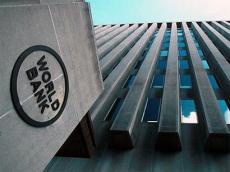 By Azernews
By Leman Mammadova
The World Bank (WB) forecasts Azerbaijan's economy growth at 3.6 percent in 2019, Trend reports with reference to the "Global Economic Prospects" report by the WB.
According to the report, this figure will be 3.3 percent in 2020 and 2.7 percent in 2021.
Growth rates in the Europe and Central Asia (ECA) region (including Azerbaijan) for this year are expected at 2.3 percent, with consequent acceleration of growth to 2.7 and 2.9 percent in 2020 and 2021.
The lingering effects of financial stress in Turkey are anticipated to weigh on regional growth this year, slowing it to 2.3 percent in 2019.
"Turkey is forecast to experience weak activity and slow to a 1.6 percent pace due to high inflation, high interest rates, and low confidence, dampening consumption and investment," reads the report.
At the same time, Turkey's economy growth rates will accelerate to 3 percent and 4.2 percent in 2020 and 2021, respectively.
Global growth is expected to slow to 2.9 percent in 2019, according to the bank's analysts. The WB expects global economy to grow 2.8 percent in 2020 and 2021.
"International trade and investment are moderating, trade tensions remain elevated, and financing conditions are tightening," reads the report. "Amid recent episodes of financial stress, growth in emerging market and developing economies has lost momentum and is projected to stall at 4.2 percent this year, with a weaker-than-expected rebound in commodity exporters accompanied by deceleration in commodity importers."
Financial market pressures and trade tensions could escalate, denting global activity, according to the report.
Generally, the World Bank is the most important international financial institutions of Azerbaijan. Most of the financial aid received by Azerbaijan from international organizations is part of the World Bank. After the independence, the World Bank has been helping to overcome a number of challenges facing our country.
Azerbaijan has been cooperating with the World Bank since September 1992. The bank's local representative office in Azerbaijan was opened in 2016.
The cooperation is developing every year.
The World Bank has signed many different and important projects ranging from education to health, from agriculture to historical and cultural monuments in Azerbaijan, and these works are still underway.
Cooperation between Azerbaijan and the World Bank is multidimensional, covering infrastructure, agriculture, transport and other areas. The projects implemented in the relevant fields with the financial and technical support of the World Bank play an important role in the development of these areas.
Cooperation between Azerbaijan and the World Bank is multi-faceted, covers infrastructure, agriculture and social spheres.
The World Bank has allocated $ 4.15 billion in 53 projects to our country, such as NSDS, Including Detailed Institution, Human and ICT Capacity Building Plans for 2017-2022; Additional Financing to IDP Living Standards and Livelihoods Project; Azerbaijan Highway 3 Additional Financing; Second National Water Supply & Sanitation Project – AF; Judicial Services and Smart Infrastructure Project; Second Rural Investment Project Additional Financing;  AZ Integrated Solid Waste Management Project AF; Second Rural Investment Project  "Investing in Opportunities: Empowering Rural Women in Azerbaijan"; IDP Living Standards and Livelihoods Project; Third Highway Project.
The bank's Country Partnership Strategy for 2016-2020 for Azerbaijan aims to support the country on its path to sustainable, inclusive, and private sector–led growth.
The program mainly focused on the public sector management and service delivery, and economic competitiveness.