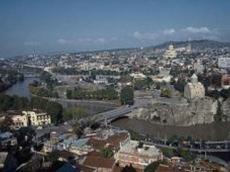 The U.S. starts a new program of fight against tuberculosis in Georgia worth $4.4 million. Georgian First Lady Sandra Roelofs, U.S. Ambassador John Bass and director of the National Center for Disease Control Nata Avaliani will open a new program of treatment and prevention of tuberculosis on April 5.
The U.S. government will allocate $4.4 million for the four-year program, which will be implemented by the United States Agency for International Development (USAID). The purpose of the program is to improve the detection of tuberculosis cases and quality of medical care for such patients, reducing their number by 70 percent.
Today 6,000 TB patients are registered in Georgia, 4,500 new cases are detected each year.
Since 2003, USAID has spent $7.1 million for tuberculosis treatment and disease control program.
/
Trend
/